[NEWS] 120503 MBLAQ Will Perform in Google's HQ, San Francisco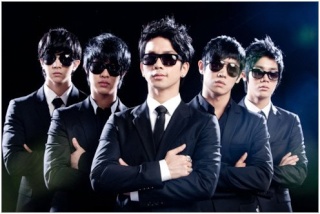 Today's hottest K-Pop stars will be performing at Mountain View, CA, USA, the headquarters of global search engine
Google
.
Girls
'
Generation
,
DBSK
,
Super Junior
,
KARA
,
SISTAR
,
MBLAQ
,
BEAST
,
Wonder Girls
, and others will hold a concert on May 21 at 6PM local time. The performances will be broadcasted through
MBC
and a Google channel.
This is the first time a K-Pop concert will be aired through a major
internet portal like Google, proving K-Pop's growing popularity
throughout the world.
A representative of the event stated, "News that Korean artists will
be performing at Google headquarters has piqued local event organizers
as well. Past K-pop concerts were targeted towards Korean Americans;
however this Google performance is for all fans of pop music in the
U.S."
On a side note, SM affiliated artists are also scheduled to perform at the "
SM Town Live in Los Angeles
" at the Honda Center on May 20.
Article from :
Soompi
Picture :
Jtunecamp